Gentlemen (or ladies shopping for gentlemen), dressing up like a true Downton Abbey gentlemen is not very difficult to do. Depending on your event, you will need either a formal suit or day suit with the right accessories that will take you back to the early 1920s. This guide also works fine for earlier seasons of Downton Abbey and Mr. Selfridge (1912– 1922).
 Let's start with the formal look:
Men's Formal Wear
For a gentleman who already has a modern tuxedo in his wardrobe, you are 90% Downton Abbey ready. A white vest, bow tie, and gloves are the only items you probably don't have. You may also have a pleated tuxedo shirt that should be replaced with a button down wingtip collar dress shirt instead.  With these few changes, you will be in correct Downton Abbey formal dinner wear. The tuxedo has undergone some changes over the years, but the changes are not significant enough for you to have to buy a new tuxedo.  Buying or renting a tailcoat is one way to step up your normal tuxedo jacket into very high class Downton Abbey men's fashion. For those who need to rent a tuxedo, take this picture in to the rental house (I like Selixo or Jos A. Bank) and do your best to match the look.
I have written a few articles about 1920's men's formalwear worth reading: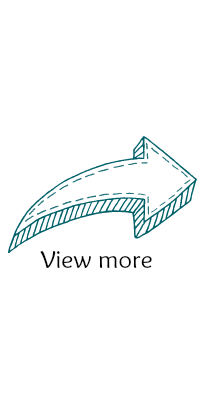 Men's Day Wear
While a formal tuxedo is the easiest look to recreate (although not the cheapest), a men's day suit is a better look for a semi formal Downton Abbey themed event, such as attending a wedding or house party.
Men's Suits
At first glance, the early 1920s suit may not seem all that different than today's men's suits. Both have classic width pant legs with a slim fitting suit jacket. If you are on a budget, you could probably get away with wearing a suit you already have and upgrading a few of your accessories to make it look twenties. Or, you can buy a new suit (or a new to you suit) at a thrift store that has a 1920s inspired style to it:
Textured wools, tweeds, herringbone, check and thick stripes patterns. Subtle patterns were out of style.  Men wanted clothing with unique materials that stood out. Colors were still standard – grey, blue, brown, green. If you were really trendy (or American) you might dress more vibrantly, like the gangsters of Boardwalk Empire. In summer time, wearing a linen suit in summer whites (ivory) was required etiquette for outdoor parties and events.
Single or double breasted with single being more popular. Lapels are on the narrow side (not wide or very skinny) with notch cut outs. They also buttoned up quite high compared to modern suits. Three or four buttons coming to mid sternum or higher was standard. In comparison, suits today tend to button only to the bottom of your ribs. A high buttoning suit  is what I look for when shopping for a 1920s style suit like these here.
Suit pants came up very high on the waist (over belly button level) and were held up with suspenders (braces). High waist pants are nearly impossible to find today. A classic waist comes to just below the belly button and will work well enough for your costume. Avoid modern low waist pants and "skinny" pants at all costs! Trousers should be hemmed with a thick cuff and break at the ankle (never baggy).  I like the trouser selection from Jos A. Bank and Paul Fredrick the best. Shop classic men's pants.
A matching vest always came with a suit. They were not always seen underneath a buttoned up jacket but they look very vintage when they do. Just like jackets they buttoned up high with a notch lapel. If you can't get a matching vest try to get one in the same shade as the suit. Shop vests here.
Learn more about 1920s men's suits and fine where to buy new vintage style 1920s suits here.
Dress Shirt
Early 1920s men's dress shirts had white detachable collars. They were either classic point collars or round club collars. You might see them in stores today because they are part of a recent revival. Shirts could be a solid color, but were mostly striped in blue, grey, green or yellow with white. As the decade progressed, shirt stripes mixed with brighter colors such as pink, purple, and orange. Wearing a striped shirt with white collar will immediately transform your modern suit into one from the 1920s! Add to the shirt collar a collar bar or collar pin and you will really be fashionable!
Learn about 1920s men's shirt and collar history and shop for striped shirts with white collars.